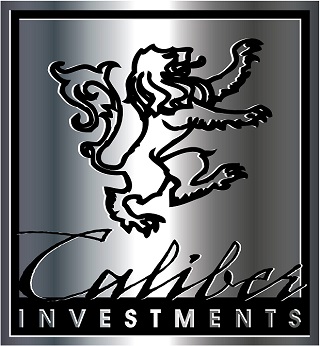 Who We Are:
Caliber Investments is a full service investment firm. We focus on multiple asset classes and offer a full range of investments from many investment companies.
Our Mission:
Caliber Investment's mission is to offer a broad selection of investment choices while providing personalized service to each and every client. Our primary focus is customized financial planning that is intended to fit all types of investment goals. David J. Elrod is the president of Caliber Investments. He has 10+ years of experience in the securities and annuity industry and holds a bachelor's in science from Moody Bible Institute. In addition, he holds a CFS designation from the Institute of Business and Finance, AIF Fiduciary designation, as well as AAMS designation from the College of Financial Planning. Mr. Elrod is an endorsed local provider for Dave Ramsey and has previously appeared on Fox Toledo News as well as on the radio for WSPD.
Our Core Values:
People before business
Provide personalized service to every client every time
Act with honesty and integrity without compromise
Our Services:
Investment Services
Retirement Income Planning
Estate Planning Assistance
Insurance Services
The Fed signaled a pause in raising interest rates. How markets reacted and what the change says about the direction of the U.S. economy.

An inverted yield curve can be an economic indicator along with other factors that contribute to an uncertain outlook for future growth.

Even if you and your spouse have separate retirement accounts, you may still be able to craft a unified savings and investment strategy.

An overview of the potential benefits, limitations, and rules of Roth 401(k) accounts.